Half Price Tuition: St Paul's Lutheran School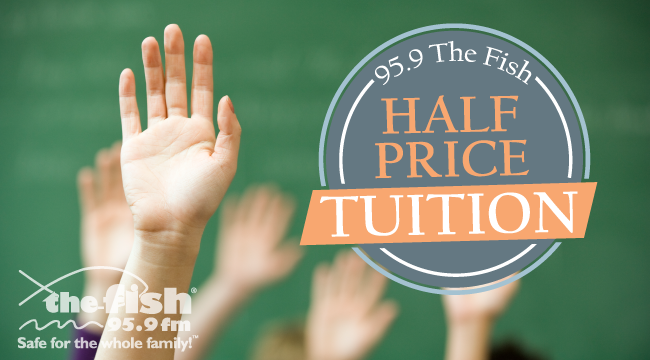 To Purchase please call Annette at (714) 796-4442




Please have your credit card ready to pay the FULL, half-off tuition on February 25, 2014.
Tuition voucher will be refunded if student is not accepted after application is submitted.

St. Paul's Lutheran School of Garden Grove
Address: 13082 Bowen St, Garden Grove, CA 92843
Website: www.stpaulslutherangg.org
Grades offered: K - 8
Tuition's Available: 1

.
Mission Statement: Sharing God's Love

Info: "Voted the 2011 Best Private School in Garden Grove, Stanton and Westminster in the "Best of the West" contest, sponsored by the Garden Grove Journal."

St. Paul's Lutheran School of Garden Grove strives for the highest levels of academic learning and achievement. Students develop Christian character and excel academically while serving God and others; with small class sizes, extra-curricular activities, a music program, after-school sports, a before- and after-school daycare program, class field trips, as well as many other opportunities for your child to learn and grow, academically, spiritually, and socially.

Part of a 150-year tradition of Lutheran education in America and one of over 2000 Lutheran elementary schools in the US today, St. Paul's has grown and continues to improve. With caring and enthusiastic teachers, the student/teacher ratio is excellent, with a curriculum that's designed around state guidelines in all areas. These features create an exciting and stimulating learning environment - just the thing that children need to assure a positive start in life.

St. Paul's Lutheran School of Garden Grove was established in 1961, and the pre-school in 1988. The current facility was built in 1996 to address growth and space needs for the 21st Century.


TUITION COSTS
| | | |
| --- | --- | --- |
| Grade Level | Regular Price | "FISH HALF OFF TUITION" Price |
| K - 2 | $5,330 | $2,665 |
| 3 - 5 | $5,355 | $2,677.50 |
| 6 - 8 | $5,380 | $2,690 |
| | | |
Tuition's Available: 1

*This includes tuition, registration fees, and book fees

Each tuition voucher is valid for the tuition cost for attendance at the specified school for the 2014-2015 Fall through Spring academic year (not including summer school). All other costs of attending the school, including books and supplies, uniforms, and fees to participate in sports or events, are not covered by the voucher and are the responsibility of the student and his or her parent or guardian. Only one voucher per school may be purchased or used by a household or family. Each voucher may only be used by a new student not enrolled or in the enrollment process at the specified school prior to February 25, 2014. Purchase of a voucher does not guarantee admittance for a student to the specified school, and the student must meet all school admission, attendance, and conduct requirements to enroll and attend throughout the school year. The voucher is not transferable, and may be used only by a family or household member of the purchaser. The voucher is not returnable or redeemable for cash, except if a school confirms to KFSH that a prospective student with a voucher completed all application requirements but was not admitted to the school, in which case upon request by the voucher purchaser KFSH will refund the cost paid to KFSH for the voucher. The voucher purchaser should consult with his or her tax advisor concerning the tax treatment of payment of tuition using the voucher.